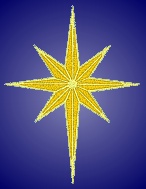 Predictable, yet poignant, the Associated Press has a Christmas story about the difficulty the few Iraqi Christians have in celebrating Christmas. Here is a
link
.

I can't remember a Christmas without such a story (or two, or three). Different countries, different wars, different Christian denominations or sects, different oppressors, and yet the stories themselves are virtually identical.



These stories of oppression always, remarkably enough, mirror the original Christmas Story.

One group of people is oppressed, occupied or enslaved by another. They are forced to live in the shadows, to live in fear of violence. At the time of Jesus birth, it was the Jews who were oppressed and their lands occupied (as it has often been throughout history).

Traditionally, the AP gives us these Christmas stories of religious oppression from China where most religious celebrations, and even worship itself, must be hidden from the government. I remember reading these stories as a child. And even today many Christian and other religious leaders are imprisoned for the open demonstration of their faith.

But during the war in Bosnia, such stories came from there. It makes perfect sense the AP would profile the plight of Christians in Iraq.
BAGHDAD, Iraq - Umm Salam draws her curtains across her windows, then settles into an armchair in a living room festooned with colored lights and a portrait of Jesus on the cross. Her Christmas tree glitters in the corner.

One of Iraq's estimated 800,000 Christians, the 56-year-old widow celebrates the holiday quietly with her children and grandchildren, as violence sweeps the country.

"It is very risky to go the church in our neighborhood, so we will have a party at home and some of our relatives will come to celebrate," she said. "They'll have to stay the night at our home due to the security situation and the curfew."

The evening service at the local church was canceled for security reasons.



The spirit of Christmas is still alive in Iraq

, but it's tucked away behind the closed doors of Christian families, who represent about three percent of Iraq's 26 million people.
Of course the most horrific violence and oppression exists within the Muslim communities. And the worst violence is directed between Sunnis and Shiites. The Christian suffering is just a footnote.

As a Unitarian Universalist they thing I understand least of all is this lack of tolerance. The lack of mutual respect. The absence of inter religious support.

But I'm not sure why I'm surprised. Such lack of understanding and support and tolerance is rampant in this country. Why should the world be any different?

Why, indeed?



For over 50 years I've wished and prayed for Peace on Earth every Christmas. Maybe my wish was just too big. To difficult, even for God.



So this Christmas, I'll tone it down a bit. Let me just wish for a little Tolerance on Earth. I pray for a small amount of compassion. A little mutual respect. I pray everyone who wishes to celebrate Christmas can do so in peace, in safety and with hearts filled with happiness, not fear.

Dear Lord, please do what you can and grant us the wisdom and the courage to do the rest.

Merry Christmas.



TECHNORATI TAGS:
CHRISTMAS
IRAQ
RELIGION
CHRISTIAN
PEACE ON EARTH
UNITARIAN UNIVERSALIST
CHINA
SUNNI
ISLAM
SHIITE
DIGG THIS
SAVE THIS PAGE TO del.icio.us